Press Release
09/16/2022
Southern Bank Welcomes David McClain to Board of Directors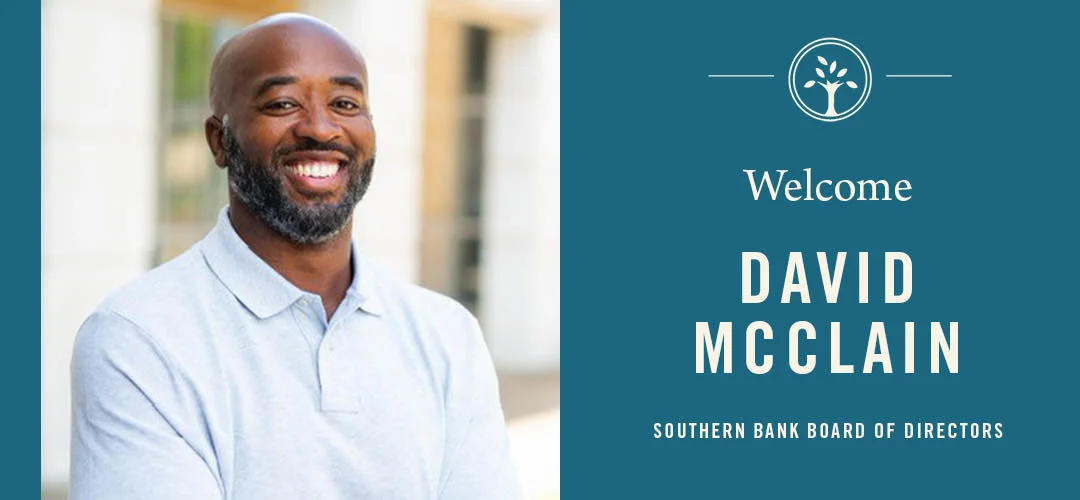 (Poplar Bluff, MO – 9/14/2022) Southern Bank is pleased to introduce David McClain as the newest member of its Board of Directors, to be effective at the bank's regularly scheduled October board meeting.
David is a long-time resident of Jonesboro, AR where he owns and operates an insurance office focused on home, auto, and life insurance products - David McClain State Farm. For the past five years he's served as a Jonesboro city council member. And previously, he worked for ten years for Arkansas State University (ASU), where he served as Executive Director of Development.
As a hard-working member of the Jonesboro community, David exemplifies the character, leadership skills, and experience that Southern Bank values in its board members – strengths he's been building for decades.
"David is a great addition to our team," says chairman of the board, Greg Steffens. "His track record in business and community involvement really speaks for itself, and we're confident that his presence in the Jonesboro community will be a great asset to us. We have grown our business in Jonesboro significantly over recent years, but David will help us identify even more opportunities to serve that market."
David received his undergraduate degree in business management from ASU in 2007 and gained experience by working with U.S. Representative Marion Berry's congressional staff from 2009 to 2011. He went on to earn his master's in public administration from ASU in 2016.
"I'm grateful for this opportunity to join a growing bank and to work with Greg and the board to help guide it into the future," says David. "I feel like our future is bright and look forward to serving for many years to come."
Southern Bank
Southern Bank has served the financial needs of America's Heartland for over 135 years, making it one of the oldest financial institutions headquartered in the region. Southern Bank offers dynamic and competitive products to individuals and businesses with a full range of financial products and services. An intense focus is placed on core values of being strongly rooted within the communities it serves, while offering the innovative technology and ease of accessibility consumers seek from larger banks. Southern Bank is now a $3.2 billion financial institution, with 52 locations in Missouri, Northern Arkansas and Southern Illinois.