Press Release
04/11/2023
Southern Bank Recognized on Forbes Financial All-Stars List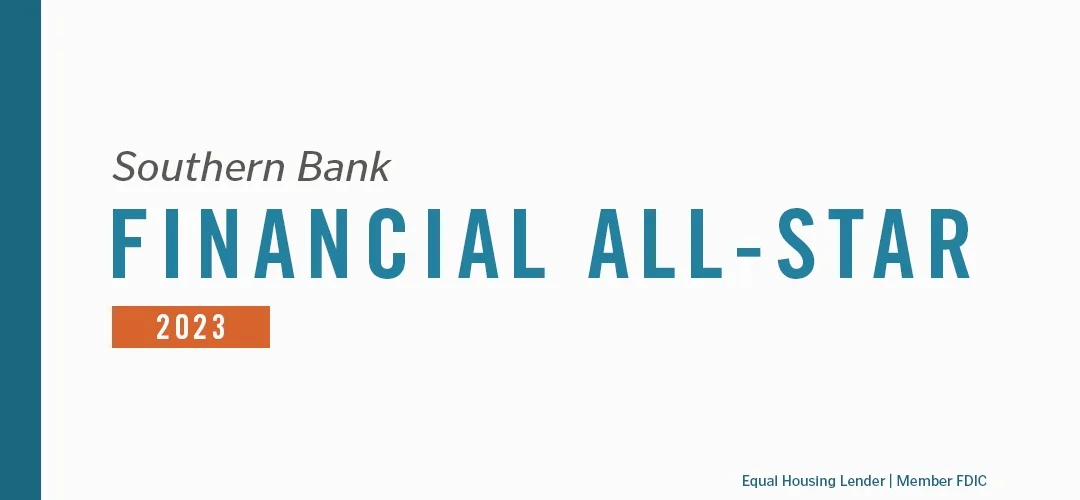 We're proud to announce that Southern Bank has been named one of the Forbes Financial All-Stars for 2023.
The list, published February 9, 2023, includes "50 companies selected by the financial services specialists at KBW in seven sub sectors – banks, capital markets, consumer finance, fintech, insurance, mortgage finance, and business development companies." (Forbes.com) It considers each company's risk-adjusted return for the past 5 years and data deemed important by KBW analysts for each category such as revenue growth or debt to equity.
Southern Missouri Bancorp made the list, which represents the upper echelon of businesses monitored by KBW, with a 52% 5-year total return, 1.4% 5-year risk adjusted return, and a $432M market cap.
This recognition comes after Southern Bank ranked 1st in Missouri on Forbes list of Best Banks by State in 2022, 4th on Bank Director's list of Top 25 banks in 2022, and Best Bank in Missouri on Newsweek's list of America's Best Banks in 2022 and 2021.
We're proud of these achievements and we know that it all comes from serving you, our customers. So, keep on growing, we're right here with you.
To read more about the Forbes Financial All-Stars List, click here.