Business
9/28/2022
How to Get a Farm Loan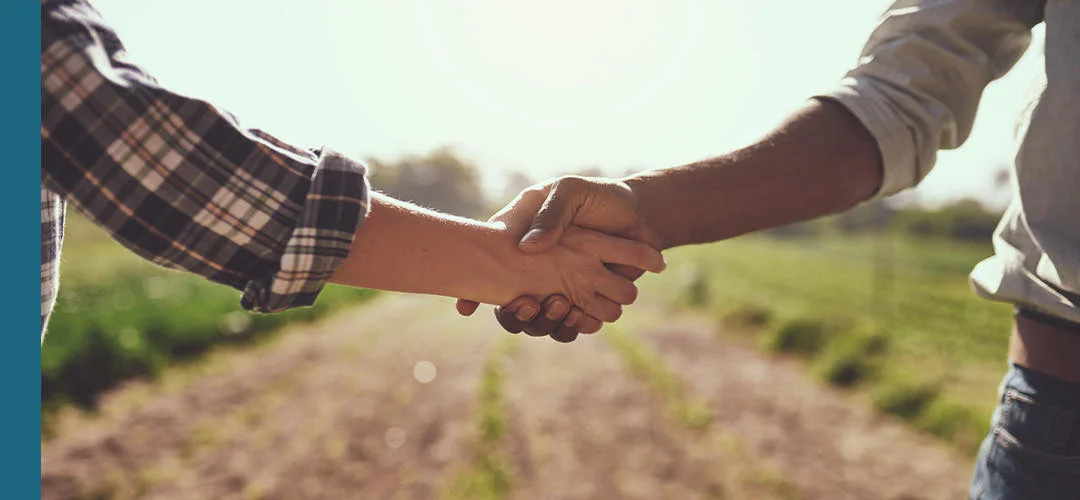 It takes a lot of hard work and long hours to keep your farm running - not to mention all the upfront costs. Whether you're just looking to get started, or trying to expand your operation, a farm loan could help.
What is a farm loan?
Farm loans are loans offered by banks or credit unions to assist farmers with anything from purchasing land or equipment to managing cash flow during down seasons or hard times. You can seek assistance through most commercial lenders or through government programs with the United States Department of Agriculture's (USDA's) Farm Service Agency (FSA).
Reasons to get a farm loan
There are a number of factors that drive farmers to seek farm loans:
Looking to grow an established farm or ranch
Replacing old equipment
Starting a farm for the first time
Hard times
Need cash flow
Natural Disasters
These are just a few, and each one comes with different challenges. Thankfully there are options that offer assistance in any situation.
Types of farm loans
You can get farm loans through commercial lenders, who will take a look at your situation and work with you to get what you need. There are also federally backed loans that you can get directly through the FSA at a local FSA center,
which you can search for here, or through a commercial lender who can do the legwork for you - this is called a guaranteed loan. As a preferred lender with the USDA, we are familiar with government loan programs, and we can help you navigate the process to avoid any hiccups.
No matter what program you choose, here are the categories that farm loans will fall into.
Farm Ownership loans/Real Estate Loan - This type of loan is used to purchase land for a farm. The FSA offers Farm Ownership Loan programs that allows you to use the funds for the purchase of land, down payment on a loan, closing costs on a purchase, expanding a current farm or ranch, or even investing in "new technologies aimed at water and/or soil retention."¹ Commercial lenders may have different limits on how farmland loans can be used.
Operations Loan - Operating loans can assist in a variety of ways and they are offered by commercial lenders and the FSA. Commercial lenders may call this something else like an equipment loan, depending on what the loan is used for. The Operating Loans can be used to purchase livestock, seed, or equipment and can also be used to cover general operating expenses including "family living expenses while a farm gets up and running."²
Facilities/Storage Loan - Facilities/storage loans can be used for updating or adding new storage buildings if you've outgrown your current buildings, are growing a new commodity, or just need to make repairs. Both commercial lenders and FSA offer loans for new facilities. FSA's program also applies to storage facilities and handling trucks.
Young or Beginning Farmers - If you're young or just getting started there are options to help you begin your operation. The FSA has a program specifically for beginning farmers and even offers youth loans for future farmers between 10 and 20 years old to help them with educational projects. Most commercial lenders also have programs geared towards farmers working to get started.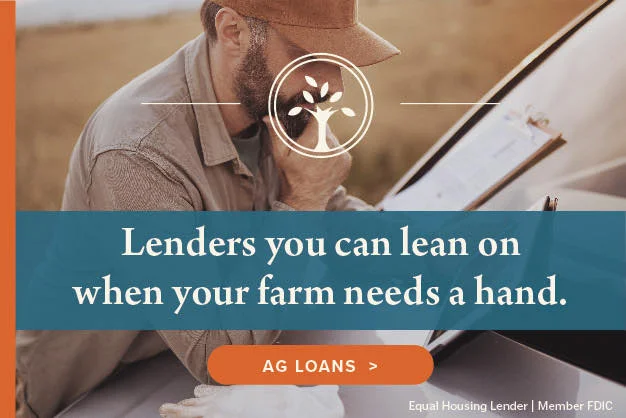 Commodity/Marketing Assistance Loan - This option is offered through the FSA and it provides support to farmers by giving them cash flow when commodity prices are low. If farmers are unable to sell the commodities for what they need, this assistance allows them to store their goods until prices increase. If the commodity is eligible for a Non-recourse loan, it can be paid back using the commodity itself. However if it does not meet the quality eligibility requirements according to U.S. grading standards, then the loan will be a recourse loan and it will need to be paid back in principle plus interest.
Natural Disaster Assistance - The FSA also offers assistance to farmers and ranchers who have been affected by natural disasters. If your farm is hit by fire, flooding, tornadoes, drought, or any weather pattern that destroys your land, you may be eligible for assistance through the FSA to get your farm back up and running.
Get started with Southern Bank - What you'll need
At Southern Bank we offer assistance to farmers and ranchers at every stage. You can get an idea of some of our offerings by visiting our Agricultural Loan overview page. If you have any questions or you're ready to get started, search for ag lenders near you, right here.
Choosing a Southern Bank lender comes with some real advantages. You get a lender who understands the local ag industry and has the experience to help you navigate any challenge. You also get someone who will respond quickly, which can make a big difference when you're looking to make big purchases. We offer competitive terms and rates with a wide range of options from equipment or land purchasing to general operation assistance. We are also a preferred lender with the USDA, which means we are experienced with making the process of getting a government backed loan easy.
If you're ready to get started with us here are some tips to look over before you meet with one of our lenders:
Be prepared - have tax returns and financial statements or projections ready. This helps speed things up by allowing the lender to quickly see your financial situation and get a clear picture of what you need and why.
Know your goals - This can be summed up in a well written business plan for your farm.
Think about collateral - Knowing what collateral you might be able to use to secure a loan before coming in can make the process smoother.
Work on/Check on your credit - Our lenders can work with lower credit scores depending on the situation. However, a good credit score will certainly help. If you have a way to boost your score it could be well worth the effort.