Press Release
11/21/2019
Groundbreaking Kicks Off Construction of New Southern Bank Location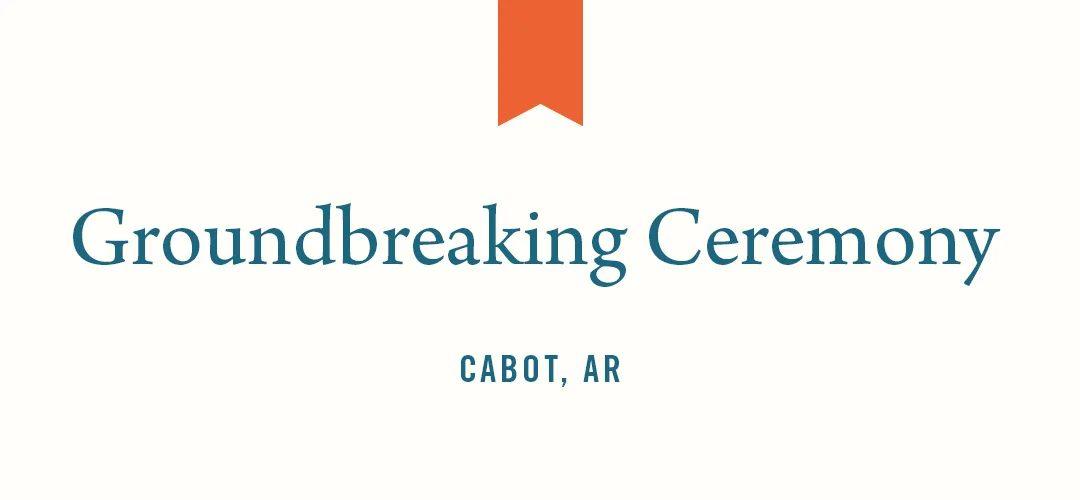 (November 21, 2019 Cabot, AR) - Southern Bank held a groundbreaking ceremony Wednesday, November 20, 2019 celebrating the start of construction on its newest location in Cabot, Arkansas.
The new, 4,200 square-foot location will be housed at 2033 West Main Street and will include a full-service retail branch and drive thru to service the Cabot community. The new facility will feature Interactive Teller Machines with 24-hour ATM service and night depository in the drive thru, as well as traditional teller stations inside the lobby.
"This facility will create a significant presence in Cabot and will provide a nice environment for our customers to interact with their personal bankers," said Chris Roberts, Market President. "We look forward to bringing the strong tradition of Southern Bank to Cabot."
"On behalf of the Cabot Chamber of Commerce, I'd like to take this opportunity to welcome Southern Bank to Cabot," said Gina Quattlebaum, Membership and Events Director. "We are thrilled to have them as Cabot Chamber of Commerce Members. We are proud to be a partner in the growth and success of Southern Bank."
The Cabot branch is expected to open in July 2020.
About Southern Bank
Southern Bank has served the financial needs of America's Heartland for over 130 years, making it one of the oldest financial institutions headquartered in the region. Southern Bank offers dynamic and competitive products to individuals and businesses with a full range of financial products and services. An intense focus is placed on core values of being strongly rooted within the communities it serves, but Southern Bank also offers the innovative technology and ease of accessibility consumers seek from larger banks. Southern Bank is now a $2.5 billion financial institution, with 47 locations in Southern Missouri, Southern Illinois and Northern Arkansas. For more information, visit www.bankwithsouthern.com.