Press Release
09/21/2016
Southern Bank Announces Resignation of Charles R. Moffitt from Board of Directors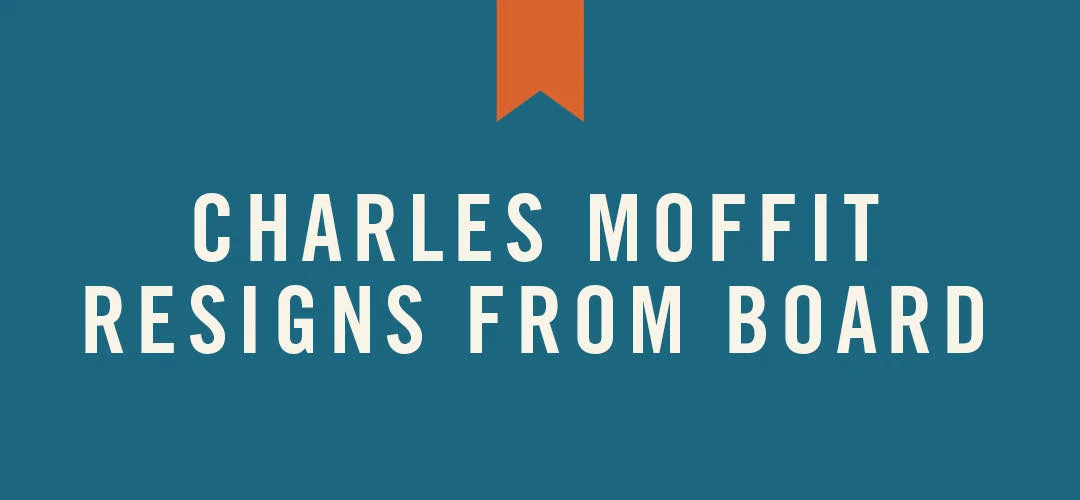 (September 21, 2016 – Poplar Bluff, MO) Southern Bank announced today that Charles R. Moffitt will resign from the Southern Bank Board of Directors, along with the Board of Directors for the bank's holding company, Southern Missouri Bancorp, Inc., effective October 18, 2016 in accordance with new bylaws establishing a retirement age for Directors. Mr. Moffitt had served on the Board of Directors since 2004 and played a vital role in the success of Southern Bank during recent years.
In accordance with a recent change adopted by the Board of Directors as an addition to the current bylaws, Directors can no longer stand for reelection after reaching the age of 72.
"After 12 years of service to Southern Bank and having had the pleasure and privilege of working with the Southern Bank team, I am proud to say I have been part of such a great organization that has shown tremendous growth and success," said Mr. Moffitt.
"Charles has been a strong and committed member of the Southern Bank Board of Directors for many years. I would like to personally thank him for his leadership and positive support," said L. Douglas Bagby, Chairman of Southern Missouri Bancorp, Inc.
Establishing retirement ages, as well as term limits, as part of the bylaws structure continues to be a common practice for the majority of publicly traded organizations as a way to ensure diversity, a broad range of expertise, and fresh perspectives as part of their board structure.
"On behalf of the entire Southern Bank organization, I would like to thank Charles for his service to the organization and our mission. With his support and guidance, Southern Bank has had the opportunity to expand into new markets and reach new heights. I have no doubt that we can always count on Charles to be a strong supporter of our organization." said Greg Steffens, President and CEO of Southern Bank.
About Southern Bank
Southern Bank has served the financial needs of America's Heartland for over 130 years, making it one of the oldest financial institutions headquartered in the region. Southern Bank offers dynamic and competitive products to individuals and businesses with a full range of financial products and services. An intense focus is placed on core values of being strongly rooted within the communities it serves, but Southern Bank also offers the innovative technology and ease of accessibility consumers seek from larger banks. Southern Bank is now a $2.1 billion financial institution, with 47 locations in Southern Missouri, Northern Arkansas and Southern Illinois. For more information, visit www.bankwithsouthern.com.